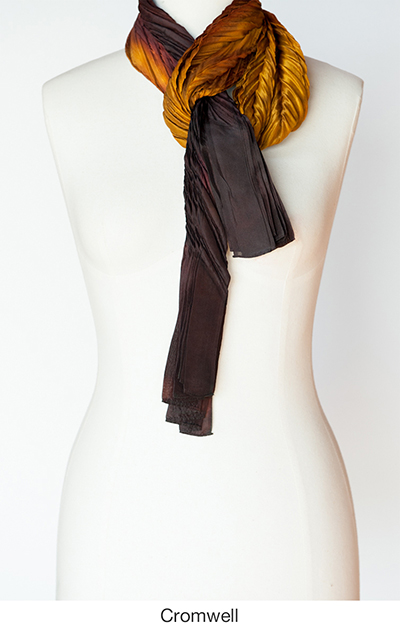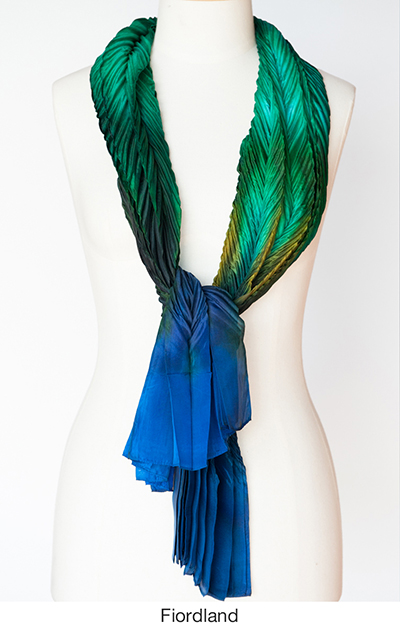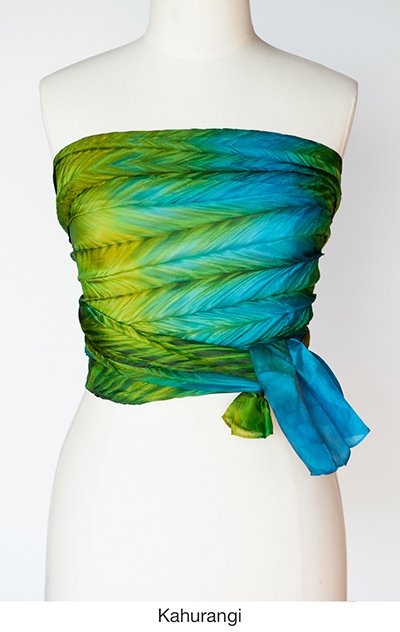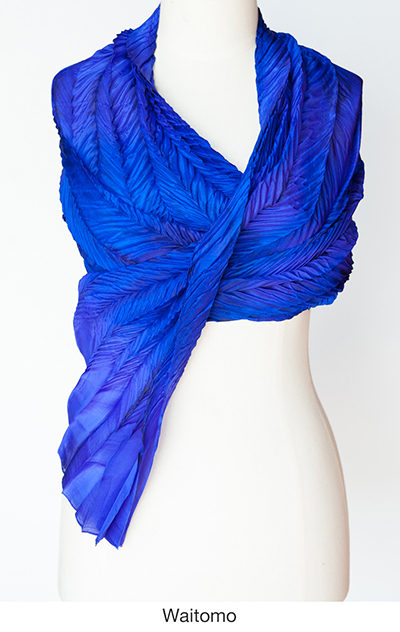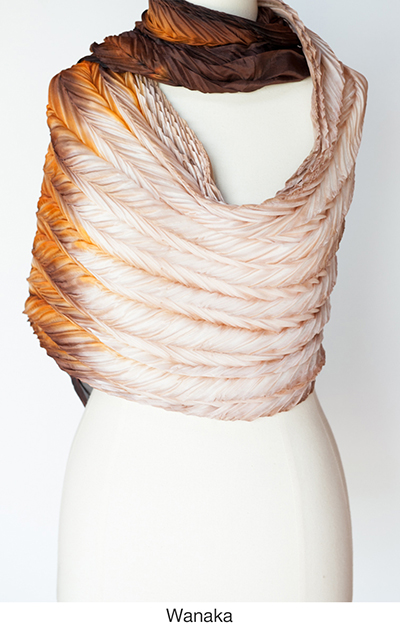 COLLECTION OF SCARVEs
I make a range of silk scarves and wraps in a variety of colourways and weights. Colours range from the vibrant and bold to the more understated and subtle.
The natural lustre and beauty of silk adds a stand-out touch to every outfit. Every woman needs at least one of these scarves in her wardrobe!
Scarves are steamed in the final stages of the production process so that they will hold their signature texture for many years.
My scarves are sold in a number of galleries around New Zealand, but you can also contact me directly to arrange purchase. Shipping can be arranged nationally and internationally.